Damien Linnane
Hawkesbury Library Service presents Authors Online with Damien Linnane.
This recorded interview by international author Damien Linnane, was made specifically for Hawkesbury Library Service.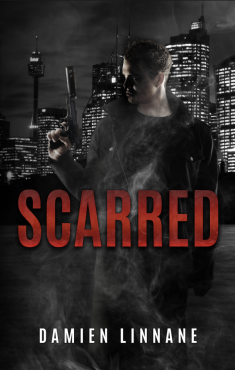 "The Curious Incident of the Dog in the Night-Time" meets "Red Dragon"
Scarred, Damien's first book, is a crime thriller set in the heart of Sydney focusing on two independently operating serial killers and the homicide detective hunting them both. Scarred was written over a period of five months by hand while he was in prison. Due to the context and setting of the book it will be particularly appealing to residents of Sydney, people with or familiar with high-functioning autism and anyone who enjoys a psychological thriller.
Warning: High levels of physical and sexual violence.
Check out prices for Scarred in paperback here.
You can also find Scarred on Kindle here, on Kobo here, and on Nook here.
You can follow Damien's art on Instagram, and read more about him on his website https://damienlinnane.com/​
Page ID: 160633