Hawkesbury Local Business Awards 2022 Winners
The Hawkesbury Local Business Awards 2022 presentation was held on Wednesday, 3 August 2022 at Windsor Function Centre in celebration of the Hawkesbury business community. The event also coincides with our celebration of local Government Week and a big part of Local Government is helping local business to thrive.
Business of the Year is Windsor hairdressing salon Mousse & Co. which also won Best Hairdresser, Karen Lebsanft from Kurrajong Kitchen Group won Business Person of the Year, East Kurrajong's Dido Place won Best Tourism and Accommodation and Windsor's Lime and Coconut Cafe won Most Outstanding Cafe. The Youth Award was presented to Taylor Lang from Karu Distillery.
As a way of supporting our local businesses, Hawkesbury City Council is proud to be a Major Sponsor of the Awards, which is event managed by Precedent Productions Pty Ltd.
Hawkesbury City Council was delighted to see Council's Access and Inclusion Award to go to Kurrajong Kitchen Group, the Mayor of Hawkesbury, Councillor Patrick Conolly said.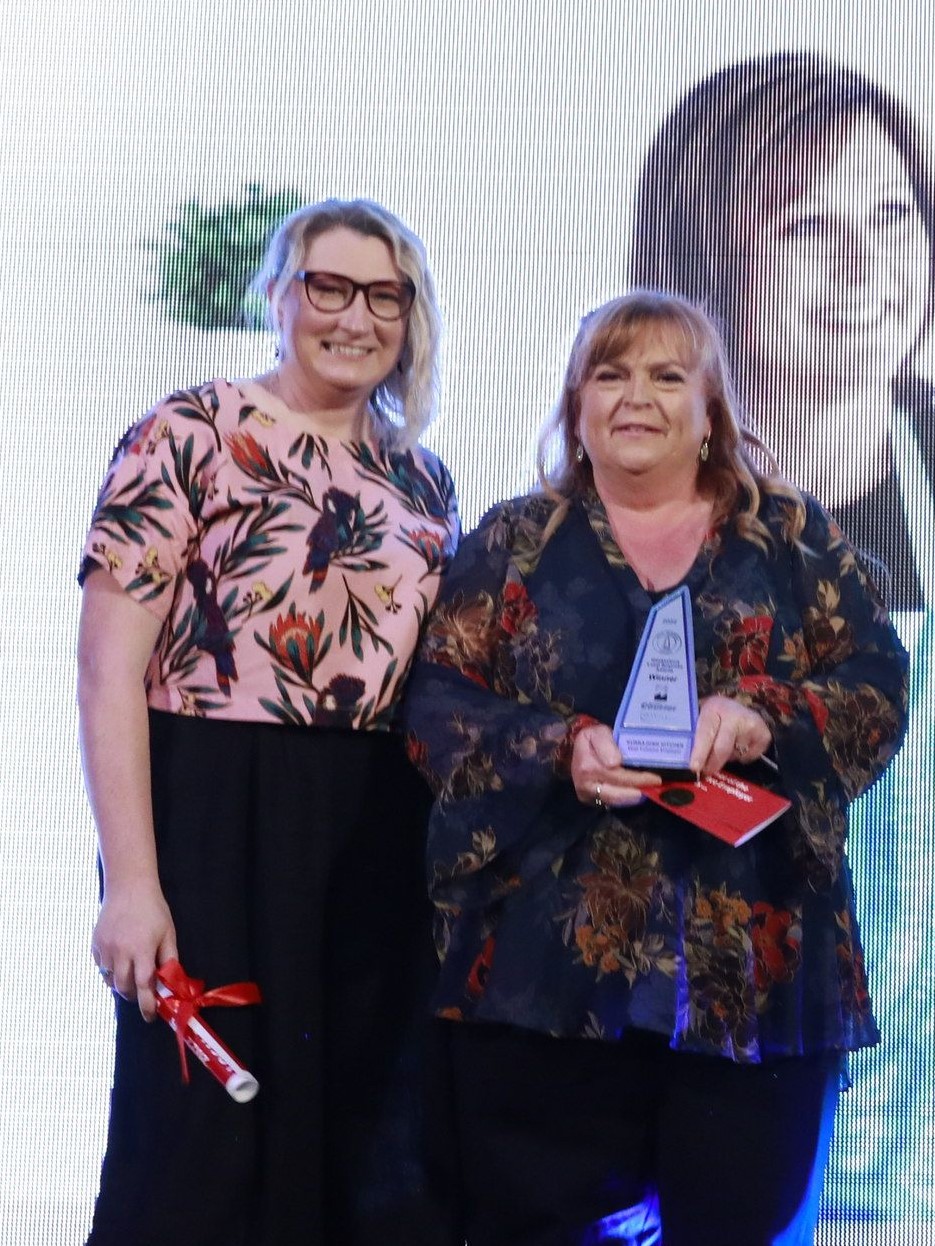 "Our business community has faced many challenges, including the most recent major flood in July this year, so the recognition they gain from our community is just so important during this times," Mayor Conolly said.
"It's so rewarding to see how these awards reflect the wonderful community spirt that always underpins the Hawkesbury.
"Congratulations to every business that has participated in this awards program."
Pictured - Jessica Wagner and Rachael Wood (pictured) from Kurrajong Kitchen Group.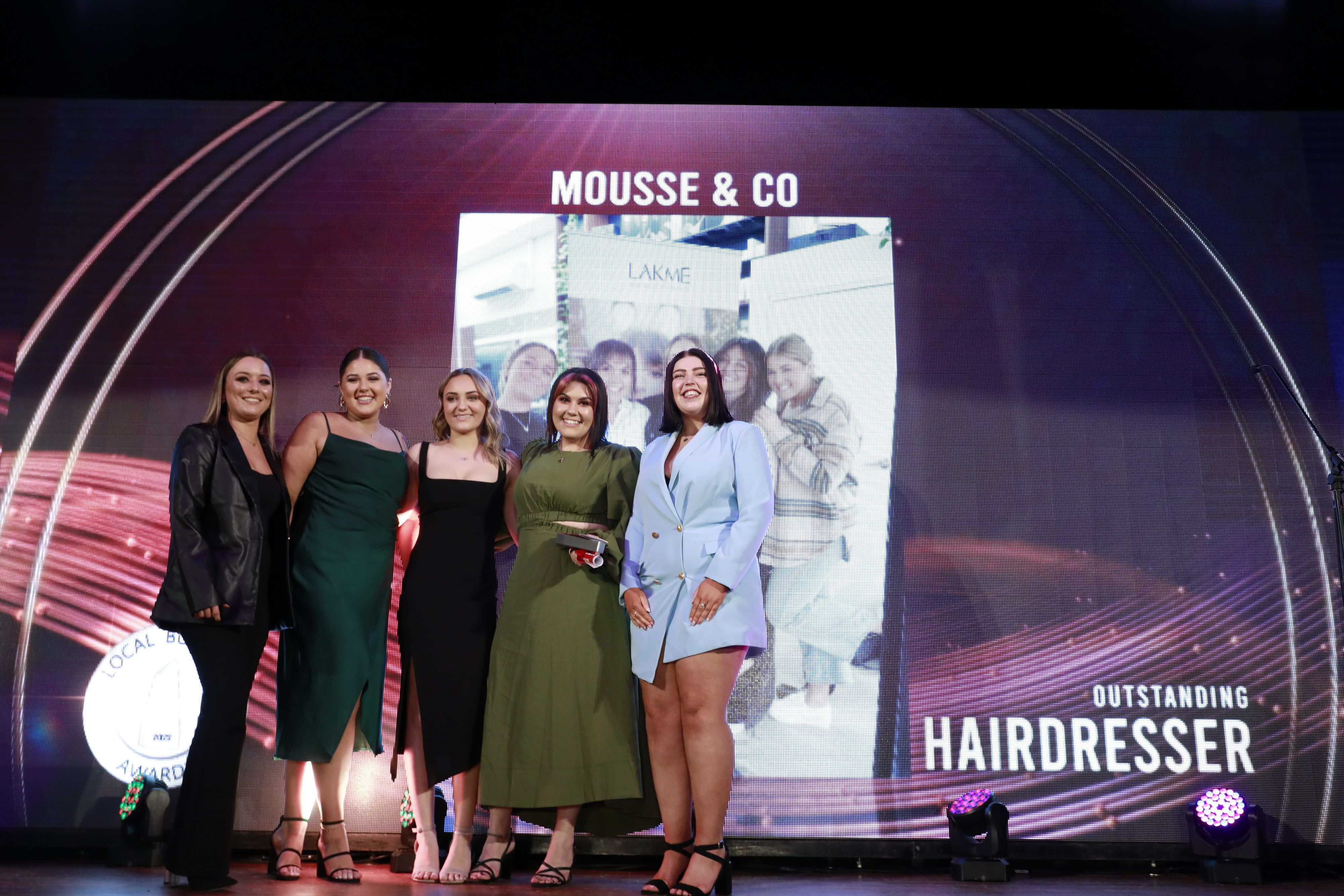 List of all winners
| | | |
| --- | --- | --- |
| Category Name | Business Name | Suburb |
| Agricultural Business | Gourmet Herbs | Wilberforce |
| Antiques, Art, Crafts and Gifts | Sweet Home Additions | Kurrajong |
| Automotive Services | Sinclair Ford - South Windsor | South Windsor |
| Bakery/Cake Business | Bakers Delight - Richmond Marketplace | Richmond |
| Beauty Services | Advanced Beauty Essentials | Mcgraths Hill |
| Cafe | Lime & Coconut Cafe | Windsor |
| Early Childhood Centre | Oakville Preschool Learning Centre | Oakville |
| Fashion | W-Lane - Richmond Marketplace | Richmond |
| Fast Food/Takeaway | Jai's Pizza & Pasta | Richmond |
| Fitness Services | The Y NSW Hawkesbury Oasis | South Windsor |
| Florist | The Bloom Room | Richmond |
| Fruit & Vegetable Shop | Oakville Harvest | Oakville |
| Hairdresser | Mousse & Co. | Windsor |
| Health Improvement Services | Heritage Medical Centre | Richmond |
| Home Furniture/Electrical | Known For Lounges | Vineyard |
| Hotel/Bottle Shop/Bar | Richmond Inn Hotel | Richmond |
| Access and Inclusion Award | Kurrajong Kitchen Group | South Windsor |
| New Business | Kindy Beats | Mcgraths Hill |
| Performing Arts | Pitch Perfect Vocal Studio | Richmond |
| Pet Care | McGraths Hill Veterinary Centre | Vineyard |
| Pharmacy | Blooms the Chemist - Richmond Marketplace | Richmond |
| Professional Services | Performance Conveyancing - Londonderry | Londonderry |
| Real Estate Agency | Ray White - Windsor | Windsor |
| Restaurant | Schembrae's at Kurrajong | Kurrajong |
| Sole Operator | Phoenix Rising Music Studio | Richmond |
| Specialised Business | Blossom Hair Body Face and Wig Boutique | Windsor |
| Specialised Retail Business | TR Marine World | McGraths Hill |
| Tourism & Accommodation | Dido's Place | East Kurrajong |
| Trade Services/Hardware | Portcullis Australia | Richmond |
| Business Person of the Year | Karen Lebsanft, Kurrajong Kitchen Group | South Windsor |
| Youth Award | Taylor Lang, Karu Distillery | Grose Vale |
| Business of the Year | Mousse & Co. | Windsor |