WestInvest Projects
Hawkesbury City Council has received $98 million in funding thanks to the State Government's WestInvest funding program to deliver transformative projects for the Hawkesbury community.
Richmond Swimming Centre ($30.319 million)
The redevelopment of the current 1960s facility will greatly improve the accessibility and services on offer at the swimming centre and enable it to operate all year round. The improvements include:
All-season usage through an indoor and outdoor aquatic space allowing a new 8 lane 50m pool with separable boom that separates into two 25m pools (one with the ability to enclose during winter).
Accessibility upgrades to make the pools accessible to less mobile children and adults
Interactive, zero-depth splash feature park for young children
Increased shade throughout the site
Additional community infrastructure including picnic facilities
Improved water efficiency upgrades to aging plant and equipment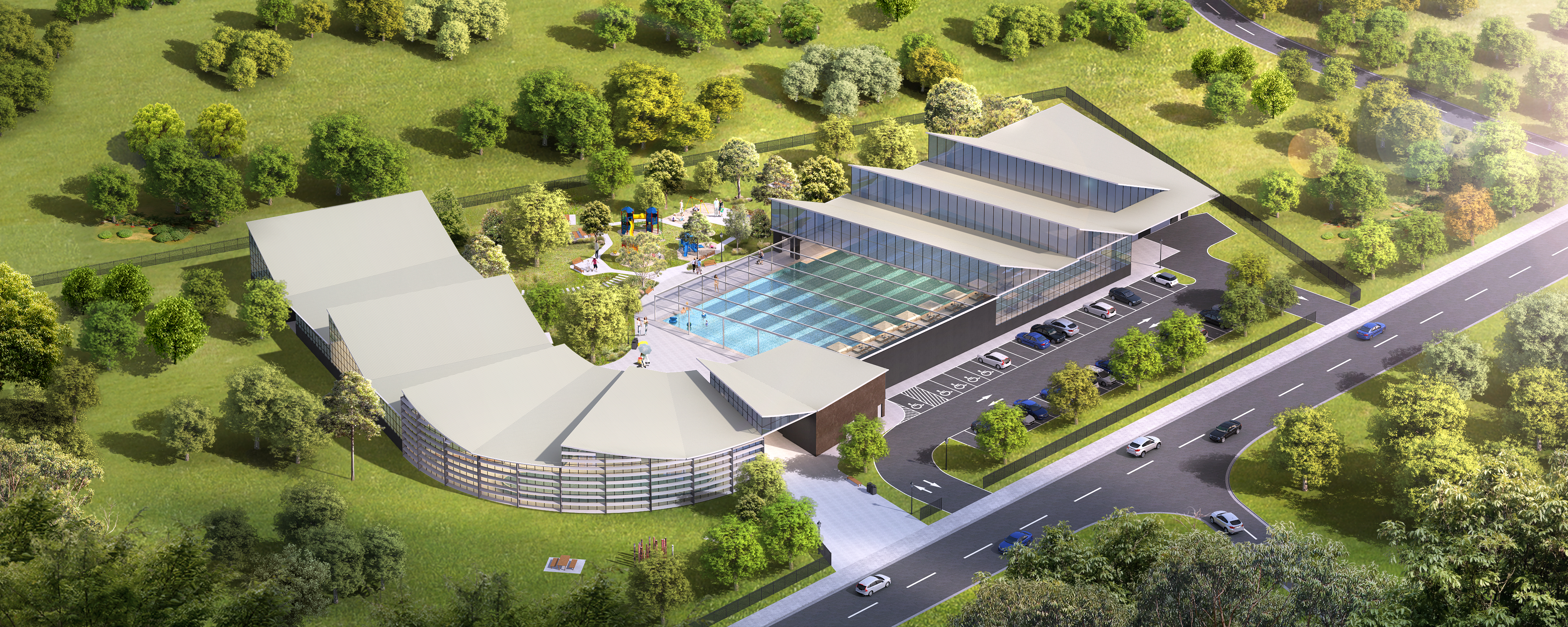 North Richmond Community Precinct ($23.97 million)
The redevelopment of the North Richmond Community Centre will create a hub that will serve as a meeting and cultural space, social and recreational hub, and a much-needed fit-for-purpose emergency evacuation centre for our community residing west of the Hawkesbury River. The improvements include:
A branch library service and technology space
Performing arts and rehearsal space with a mobile stage for musical and theatre productions as an extension to the existing Youth Centre
Multipurpose art studio space
Indoor sports stadium and change rooms to support hard-court sports including netball, basketball, futsal and volleyball
Emergency evacuation centre for use during natural disasters through upgrades to the existing centre
Precinct grounds improvements to create a mix of active and passive outdoor spaces with seating, shaded areas, barbecues, a shared bike path and additional carparking.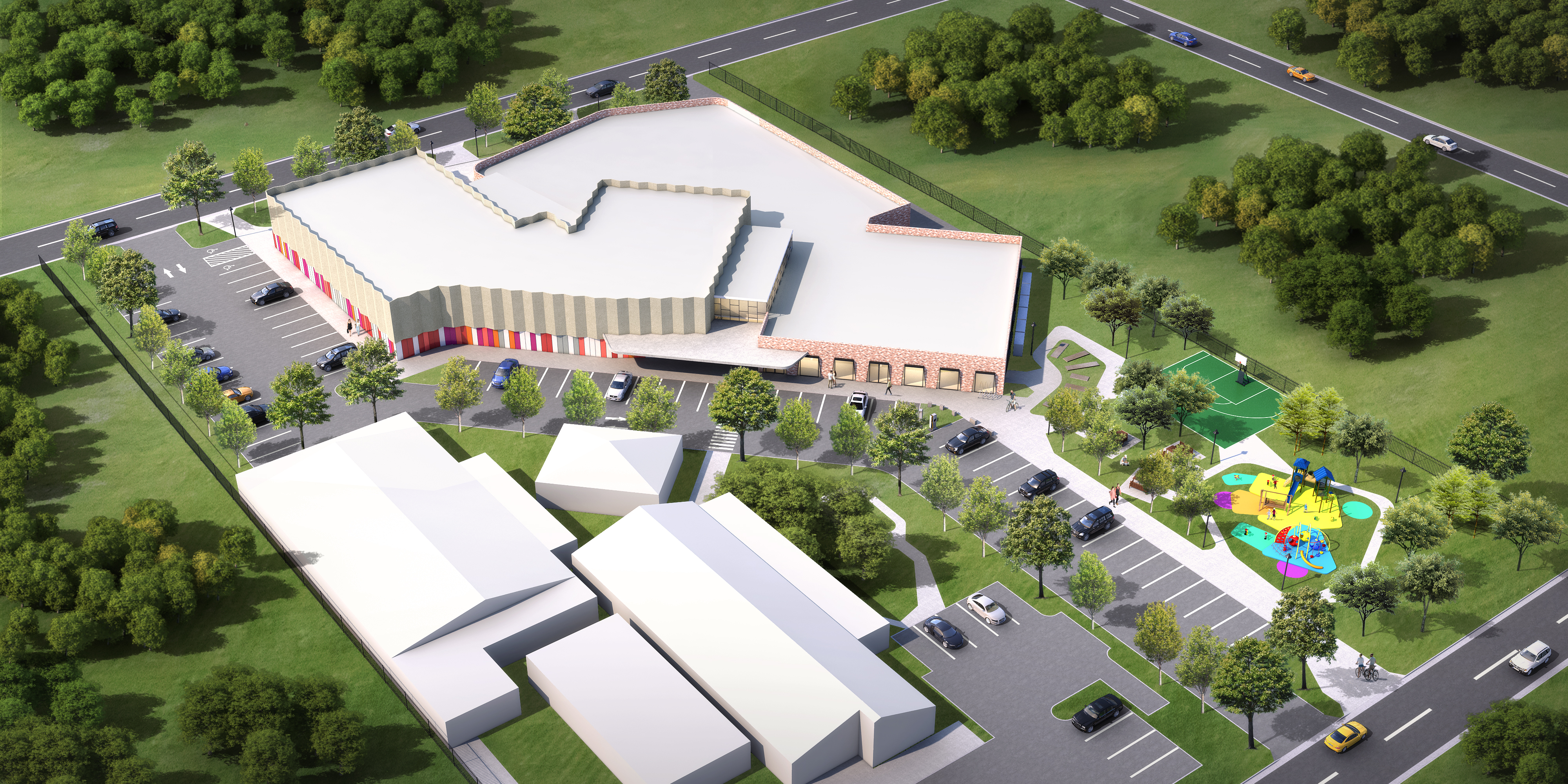 Tamplin Field Redevelopment ($9.795 million)
Tamplin Field at Hobartville has been identified as the site of the Hawkesbury's first publicly-accessible synthetic field. This will enable sport to continue to operate on the site following extended periods of wet weather.
The facility currently caters to rugby league, little athletics, dog training, school sports, and personal trainers. It is envisaged that all of these sports will still operate from this facility with an "off-field" area being provided for the dog training group.
A synthetic field will enable high-profile sports to be catered for, including premier league soccer, as well as the current sports and activities. The upgrade will also include, lighting, fencing, carparking and amenities.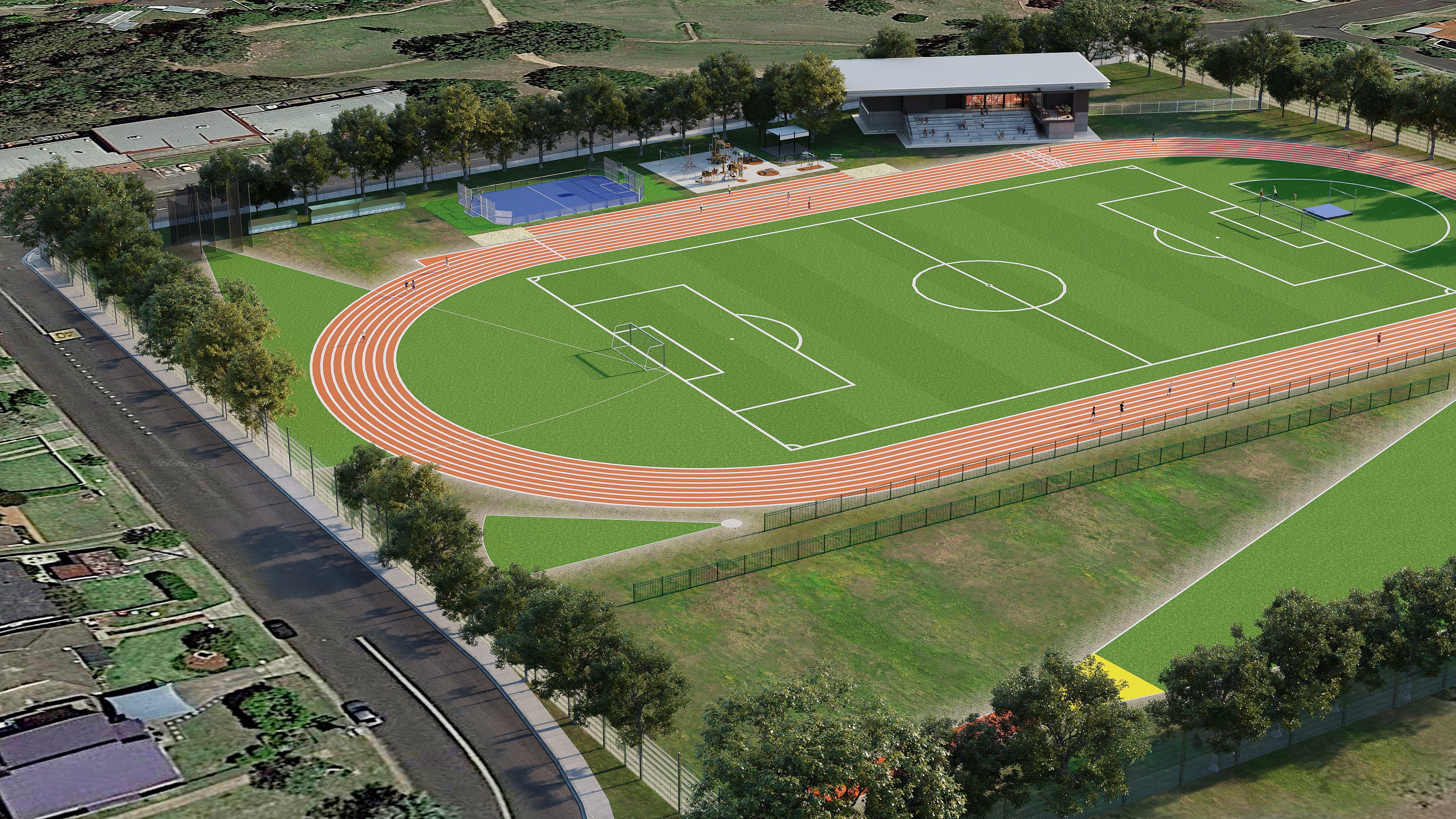 Oasis Aquatic and Leisure Centre Improvements ($6.716 million)
The Oasis Aquatic and Leisure Centre is a high use facility by the community, providing sport, fitness and leisure services for the local government area and surrounding districts. The improvements will expand upon the current centre to include better amenities for patrons, including:
Children's splash park
New shallow-depth program pool for learn to swim and seniors programs, including accessibility ramp and hydrotherapy
Extended group fitness room with a climbing wall facility
Additional school-age program amenities
New covered deck to connect changerooms to the outdoor café
Touchpads at the end of the main pool
Extended child minding areas
Additional carparking to cater for large events
Outdoor gym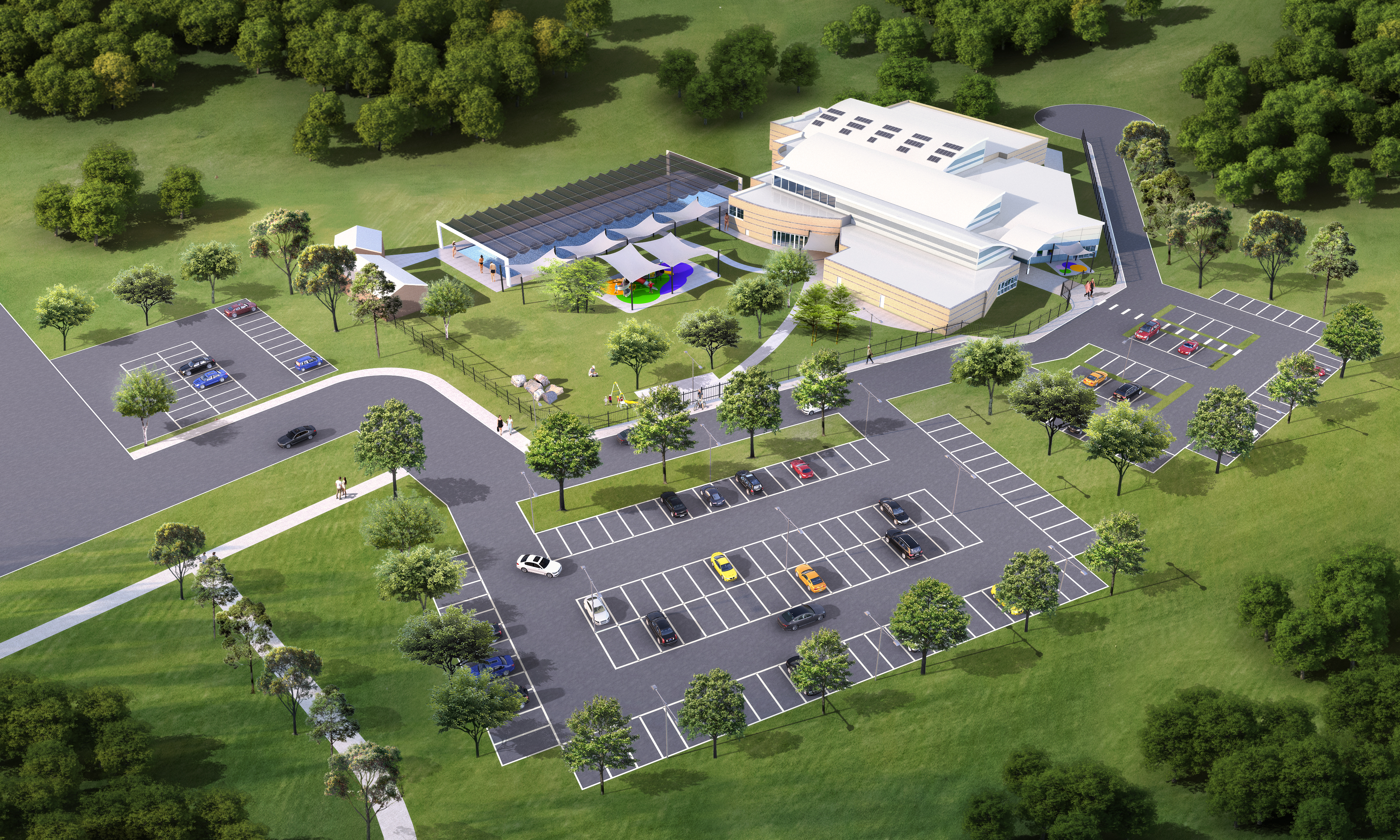 Woodbury Reserve, Glossodia ($5.423 million)
Woodbury Reserve in Glossodia will receive a significant upgrade in line with the Masterplan, which was adopted earlier this year following extensive community consultation.
The reserve is already a much-loved passive and active recreation space and these works will provide greater opportunities for the entire community to enjoy.
The upgrade includes:
New playground,
New multi-purpose courts
New amenities building
Improved and additional parking within the site
Shared path network with better connections
Improved access to natural areas
Additional shelters with barbecue facilities
Designated dog off-leash area
A new BMX pump track is also currently under construction with additional funding from the State Government's Open Spaces Program: Places to Play grant ($455,000). $3 million in additional funding has also been pledged by the Federal Government.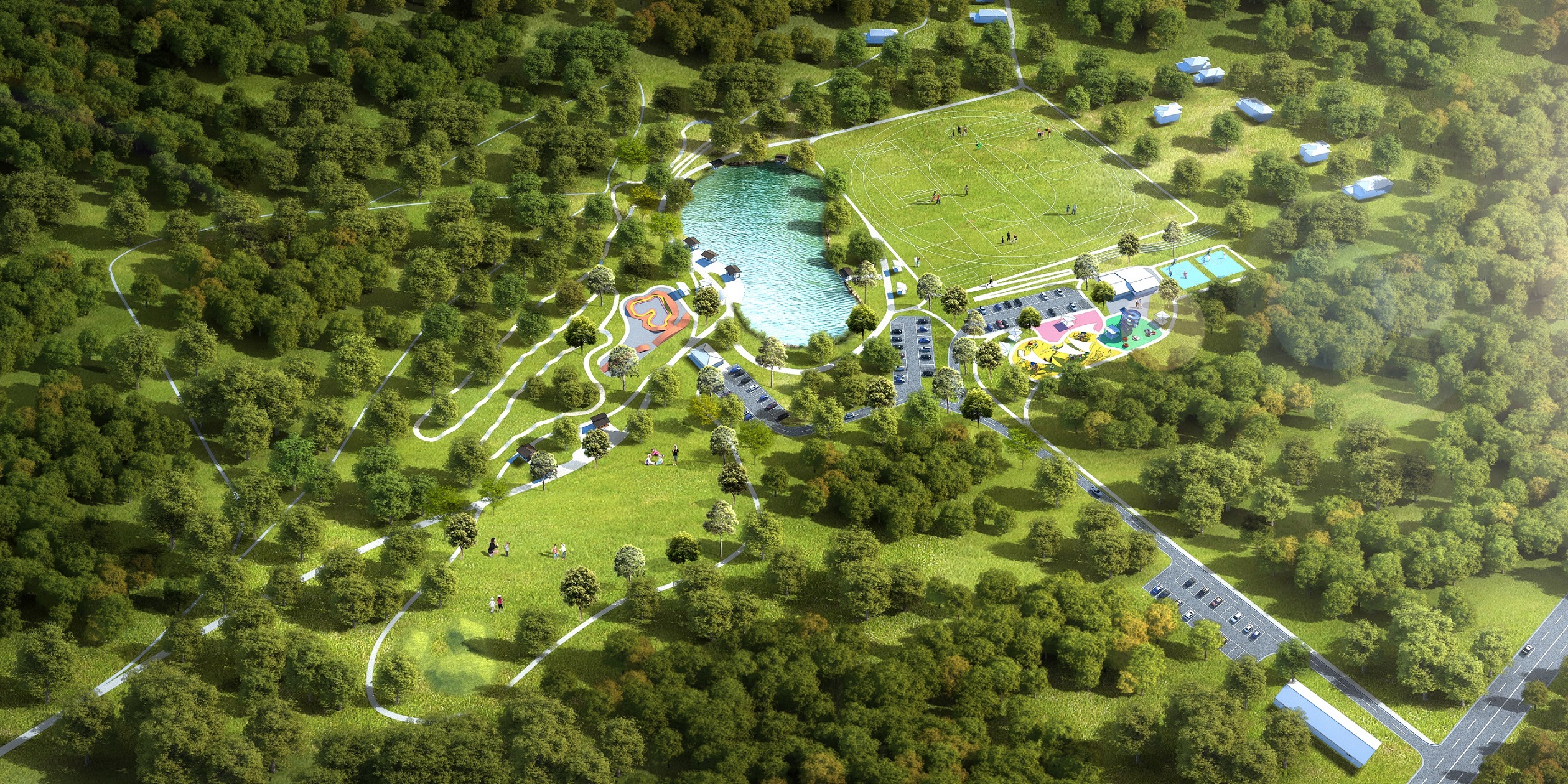 Cycleway Bridge over Rickabys Creek ($4.695 million)
The construction of a second bridge over Rickabys Creek at the Hawkesbury Valley Way will provide a shared-path crossing linkage between the shared path from Richmond to the off-road cycleway with improved safety from Rickabys Creek to Windsor – completing the off-road cycle route between Richmond and Windsor.
Fernadell Park and Community Facility, Pitt Town ($4.56 million)
Fernadell Park in Pitt Town will receive a full redevelopment in line with the Masterplan, which was adopted last month following extensive community consultation.
The park will provide the growing Pitt Town community and surrounds with much-needed passive and active recreation space.
The works include:
New multi-purpose fields design for football and cricket
Sports lighting
Off road parking
Toilets and change rooms suitable for female and male players
Kiosk/equipment storage
Integrated community space and public accessible toilets
District level inclusive play space
Shelters, barbecue amenities, and associated items
Outdoor fitness equipment
Youth facility
Integrated Community Centre
The total project will be funded by the WestInvest Grant, Council funding ($2 million) and the NSW Government's Multi-Sport Community Facility Fund ($3.3 million).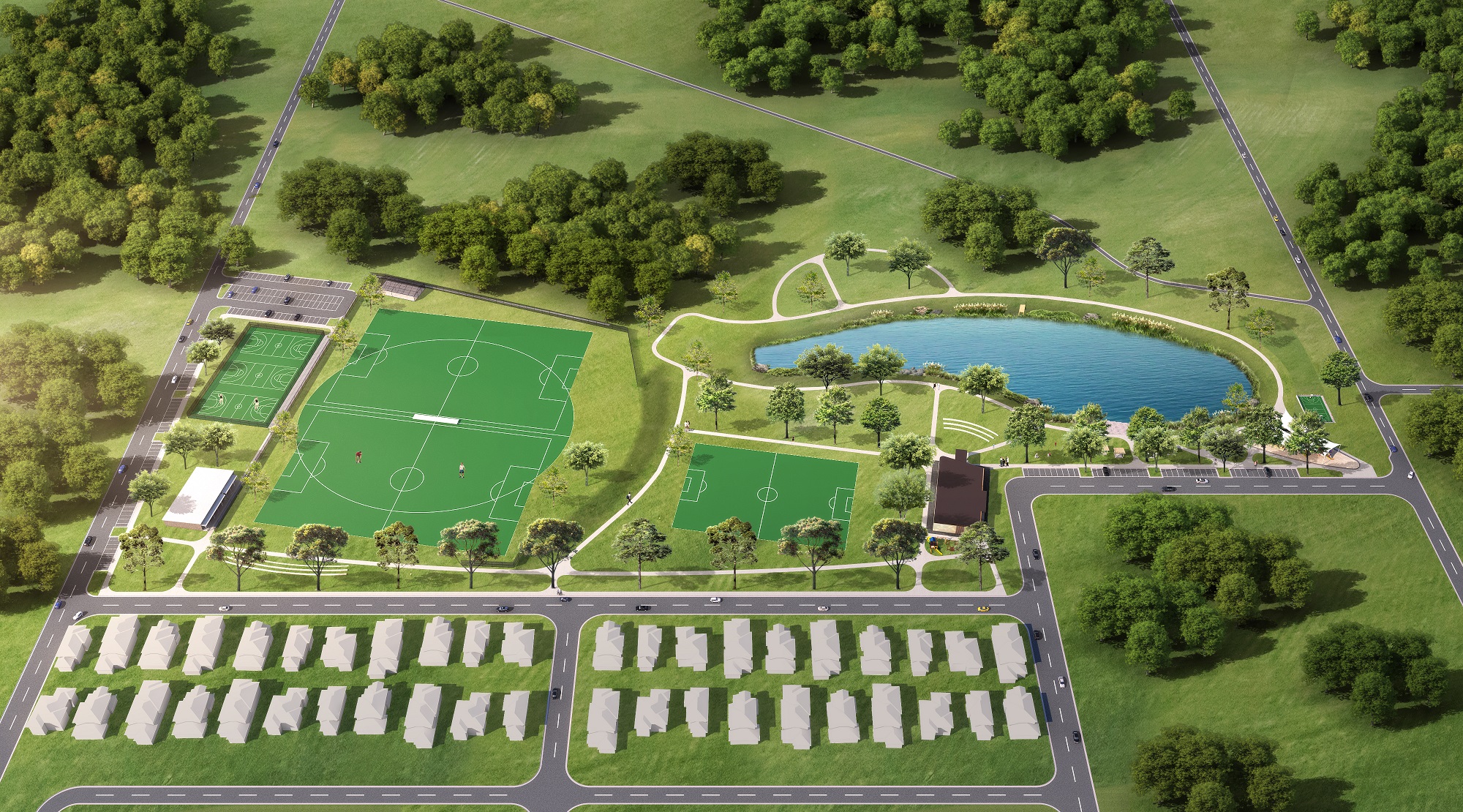 Kurrajong to Kurmond Cycleway ($4.538 million)
The Kurrajong to Kurmond Cycleway Project will undertake treatment works and construct a shared path alongside Bells Line of Road between Kurmond and Kurrajong.
These works will complete a continuous off-road link between North Richmond and Kurrajong, supporting Council's and the community's goal to increase active transport and recreation use by residents and tourists.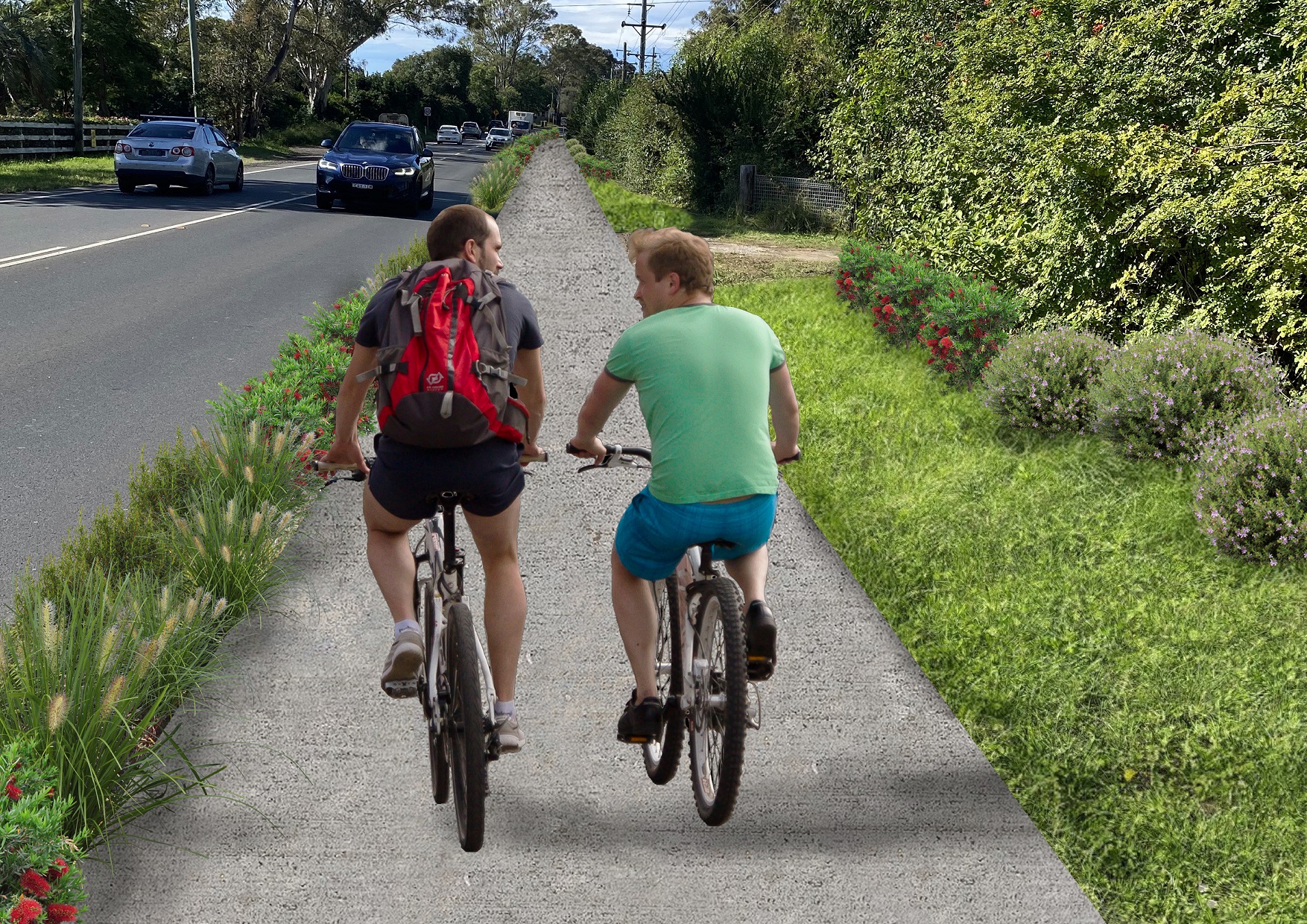 Getting around and discovering the Hawkesbury - Wayfinding and Signage Project ($2.346 million)
The Wayfinding and Signage Project aims to improve how visitors and residents are guided through the local government area to find the diverse experiences, attractions and services on offer throughout Hawkesbury.
This project will introduce a cohesive and consistent signage suite that will ensure navigating the Hawkesbury is smooth and user friendly, and highlights the important places, histories and stories throughout the region.