Food
Food Safety
Hawkesbury City Council is in partnership with the NSW Food Authority to ensure that food sold in retail outlets is safe for human consumption. Environmental Health Officers are empowered to inspect facilities selling food, and take action on businesses that do not comply with Australian Standards under the Food Act 2003.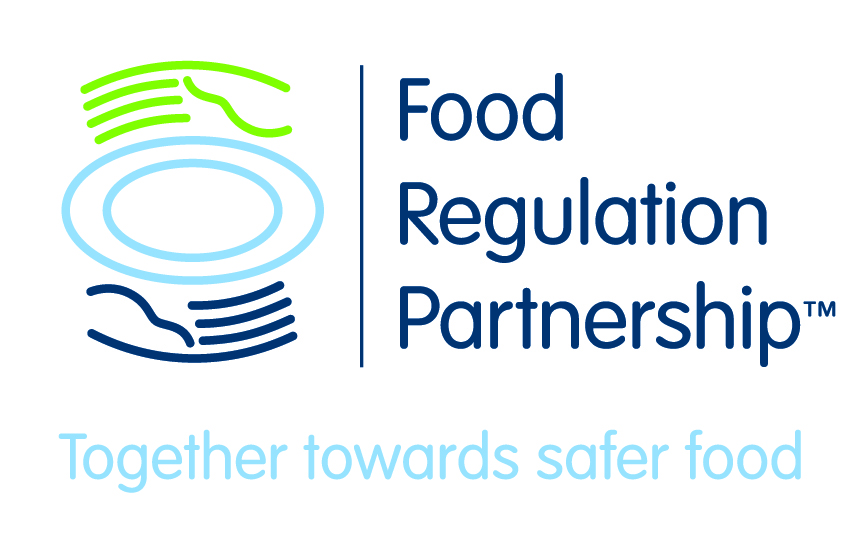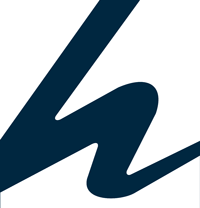 Council can investigate complaints regarding unclean premises, poor hygiene and handling, or adulterated food. If you would like us to investigate a premises, please email council@hawkesbury.nsw.gov.au, use theContact Council facility here, or telephone our Customer Service team on Ph.(02) 4560 4444.
Food Borne Illness
All complaints of illness suspected to be related to a food business should be forwarded to the NSW Food Authority on Ph.1300 552 406 or by using the web form. This is because the food borne illness may have affected a range of other people. Food borne illness investigations can be conducted by NSW Food Authority, or by Council.
Food Inspection Program
Council's Environmental Health Officers are authorised under the Food Act to undertake "routine" inspections at any reasonable time of day. When an inspection is conducted, an Inspection Fee and an Administration Fee is charged in accordance with the detail provided in the NSW Food Act and Regulation. Note that all our staff will present their identification upon arrival, and a hard-copy Inspection Report is left at the site.
Where Environmental Health Officers consider that defects have the potential to impact Public Health, officers may decide to take regulatory action including a Notice under the Food Act, or a fine.
Food Registration
Under the Food Act and Regulation, it is the responsibility of food businesses to register with Council as a food business. All new businesses must ensure they are registered prior to the commencement of operation of the business. A new Registration Form should be completed when the address, proprietor or business name changes. Any businesses selling food from a mobile or temporary outlet should complete the Temporary Food Premises Form below.
Application for Food Premises Registration (57 KB)
Application for Temporary Food Premises Registration (63 KB)
Food Premises Design and Construction Requirements
All new food shops are to be constructed and fitted in such a way that they are sanitary, can be easily and effectively cleaned, and so they do not harbour vermin. All works to food premises must be undertaken in accordance with Food Safety Standard 3.2.3. A guide to the Standard can be viewed here.
Guidance on fitting out can be obtained from Australian Standard AS4674 (2004) – Design, Construction, and Fit-out of Food Premises. The Standard can be reviewed in various locations on the internet, or purchased from Standards Australia by telephoning 1800 035 822, or by visiting here.
If you are planning minor modifications to an existing food premises, you should always discuss this with an Environmental Health Officer first to ensure that the works are done correctly. Some modifications may require additional development consent. For example, where walls are removed, or where the dining room is expanded.
Any business activity conducted on Council's footpath or other Council-owned land requires separate written consent. For example, signs and tables/chairs.
Food Safety Training
Current food legislation requires all workers in a food environment to have adequate food safety "skills and knowledge" for their tasks of employment. This is to assist them in understanding their legal obligation when handling food. Skills and Knowledge are usually assessed when the business is inspected by Council's Environmental Health Officers. Additionally, a person assigned as a Food Safety Supervisor is required.
Food Safety Supervisor (FSS) requirements
Food businesses that handle "open food" must have a certified Food Safety Supervisor (FSS) present at all times and the FSS Certificate to be displayed in the shop.In most cases, this will mean that more than one person must be trained. FSS details will be checked as part of annual inspection by council and businesses that do not have a FSS risk a fine. Examples of businesses include restaurants, cafés, takeaway shops, caterers, bakeries, pubs, clubs, hotels and supermarket hot food sales.
A Food Safety Supervisor is a person who;
is trained to recognise and prevent risks associated with food handling in a retail food business; and,
holds a current FSS certificate that is no more than five years; and,
is not an FSS for any other food premises or any other mobile catering businesses; and,
can train and supervise other people who handle food to see that it is done safely.
Food Safety Supervisors must be trained in specific units of competency and it must be done at a Registered Training Organisation approved by the NSW Food Authority. The training can be done face-to-face, online, in the workplace, by correspondence, or a combination of these. Details of this requirement and a list of approved training providers can be found here.
Food Handling Seminars
Hawkesbury City Council runs several food handlers' courses throughout the year. These courses prove valuable to people currently employed, or seeking employment in the food industry in the Hawkesbury area. The course covers personal hygiene, time and temperature, food preparation and storage, and cleaning and maintenance. All participants receive an informative summary kit as well as a personalised "Certificate of Attendance". A Certificate of Attendance is only provided to those participants who achieve a satisfactory result in the Questionnaires in the Seminar.
Venue for event: Hawkesbury Leisure & learning Centre - 114 March St, Richmond NSW 2753
Note: Due to Covid-19 restrictions Council has postponed all future food handing seminars until further notice. During Covid, food handlers should study the Food Handlers Self-Learning presentation here (pdf 3.9MB).
All courses will run depending on sufficient attendance numbers. Courses are held at a cost of $60.00 per participant.
For further information please contact Council's Environmental Health Officer on Phone: (02) 4560 4444, Fax: (02) 4560 4400 or email council@hawkesbury.nsw.gov.au.
Some food handling activities in larger workplaces, in manufacturing, and in high risk food categories require an accredited Food Safety Supervisor Certificate course. You should consider whether the certificate course is required. (Or, if your current certificate is older then 2 years, you may wish to consider Hawkesbury City Councils' Seminar as a refresher)."
Bookings are essential for courses as positions are limited.
---
Mobile Food Vendors
Mobile food vendors wanting to offer food in the Hawkesbury City Council area must have the permission of the owner of the land where they intend to sell food. For example, if you would like to have a food van on a roadway or a park, you must have written permission from Council. However, please note that generally, Hawkesbury City Council does not permit this type of activity on Council owned land except for established events and markets. However, you may be able to operate on private property.
Mobile food vendors intending to sell food in Council's area must be Registered with Council by completing the Application for Temporary Food Premises Form here. Registration is for one year only and operators must be in possession of a current letter from Council which demonstrates the Registration. There is no fee for Registration of Temporary Food Premises until the premises is inspected and an inspection fee is charged.
All mobile premises are required to maintain a file of all previous inspection reports, registrations, and training certificates available upon request.
Mobile food premises must comply with the NSW Food Authority's Guidelines for Mobile Food Vending Vehicles here.
Home-based Food Businesses.
Food is often prepared at home for sale in another location. If you prepare food at home, you should discuss your responsibilities with Council's Environmental Health Officers prior to commencing. You will also be required to Register the activity by completing an Application for Food Premises Form here.
The following are examples of where your home must be registered with Council as a home-based food premises.
Preparing food for sale on the internet.
Preparing food for sale at a charity event.
Preparing food for sale at another person's business. For example preparing cakes for a cafe, restaurant, or school canteen.
Note that only a certain amount of food may be prepared at home until planning consent from Council is required for operating a food business at home. You should discuss this with Council by phoning an Environmental Health Officer on Ph. (02) 4560 4444.
People considering the preparation of food at home should read the NSW Food Authority's Fact Sheet here.
Temporary Food Premises
Temporary food premises are those operations where food is sold at an event, or within a food stall. Examples of these include the following.
A stall in a carpark. For example a BBQ at a hardware shop.
A stall at an established event or market.
An event at a school or church, or a charity event, where stalls will sell food.
There are three requirements for Temporary Food Premises.
The stall or event must be registered by completing the Application for Temporary Food Premises Form here. If the business prepares food at another location, this should be indicated on the form.
Ensure that all persons working within the stall have read and understand the Food Handlers Self-Learning presentation here.
Ensure that the food operators comply with the requirements of the NSW Food Authority's Guidelines for Food Businesses at Temporary Events here.
Council's Environmental Health Officers conduct "routine" inspections of events such as fetes, markets, and festivals. An inspection fee may be charged, only after an inspection is conducted. Businesses that are registered charities are exempt from the fee. Charities should advice Council staff of their charity status.