Public exhibition – McQuade Park Draft Plan of Management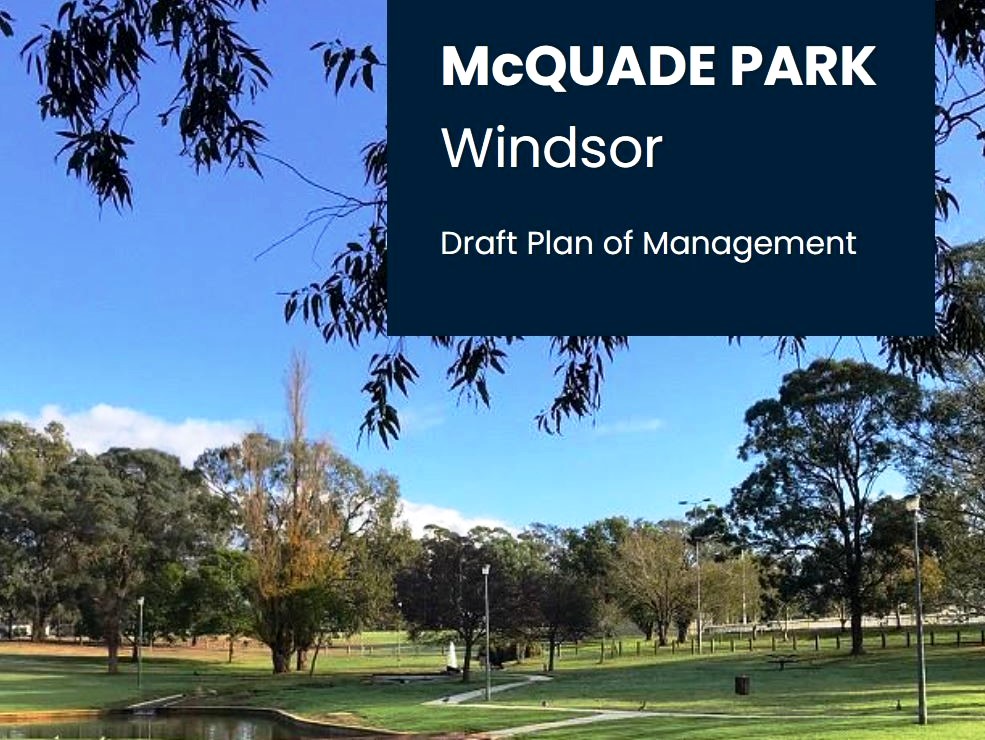 Members of the community are invited to provide comment on the Draft Plan of Management for McQuade Park, Windsor at www.yourhawkesbury-yoursay.com.au and at Council's Administration Building, 366 George Street, Windsor Monday to Friday, from 9am to 4pm until close of business on Friday, 16 September 2022.
The plan has been developed in consultation with the community and will guide how the park may be used, managed and improved in the future. Included in the Plan is authorisation for development and improvement of sporting and passive recreation facilities and a new commemoration memorial proposed by the Windsor RSL to be installed adjacent to the ornamental pond.
You may submit your feedback at www.yourhawkesbury-yoursay.com.au and Council will also receive submissions in writing, addressed to the General Manager, by mail to Hawkesbury City Council, PO Box 146 Windsor NSW 2756, or by email to council@hawkesbury.nsw.gov.au up to close of business Friday, 16 September 2022.
Development of these plans does not represent a formal commitment to funding. These plans will be guiding documents; their main purpose is to ensure that any future works within the park will be consistent with the overall vision for the park. It is not anticipated that full development of the park will be completed in the short to medium term.
For more information please contact Council's Parks and Recreation Manager on (02) 4560 4444.