Patrick Conolly re-elected Mayor at Council's first meeting for 2022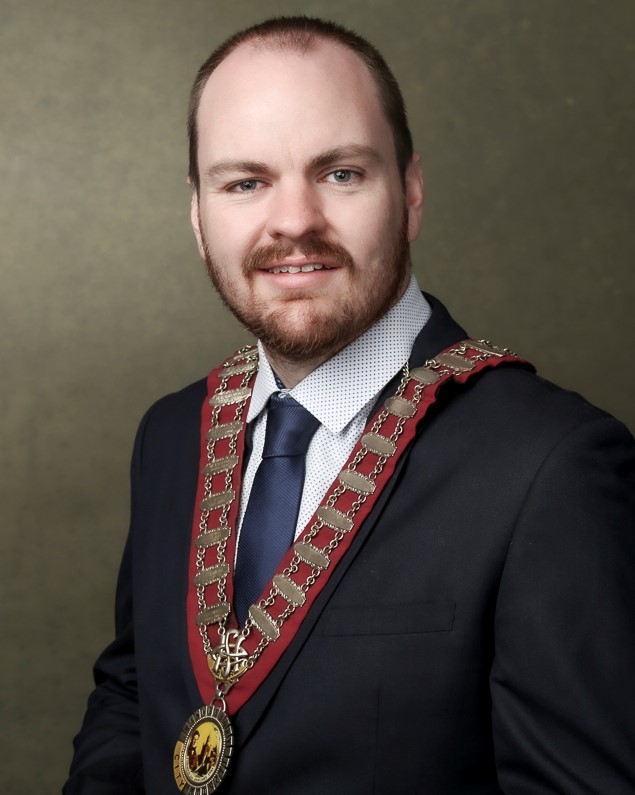 Hawkesbury City Councillor Patrick Conolly was re-elected unopposed as Mayor on Tuesday, 11 January, winning the majority of support from fellow Councillors ahead of Council's first meeting, following the Local Government Elections held in December 2021. Councillor Barry Calvert was elected Deputy Mayor.
"As Mayor, I intend to continue to build on the great work this Council has achieved during my previous term," Mayor Conolly said.
"My priority will be continuing to make Council an organisation that is focused on its customers, our rate payers and residents. I've always believed that Council is first and foremost a service provider.
"Our job is to make sure we're delivering the services that people want and that we're delivering them to a good quality, and that we're doing our best to make the Hawkesbury a great place to live and work," he said.
"Congratulations to our new and re-elected Councillors, I look forward to working with you all."
The Councillors took the Oath of Office and sworn Affirmations at the commencement of the Council Meeting. A Welcome to Country was led by local Darug woman Erin Wilkins. Uncle Wes performed the smoking ceremony with community members and Councillors in the garden area of the Council Administration Building in Windsor.
The Councillors then proceeded to the Council Chambers, and for Shane Djuric, Eddie Dogramaci and Paul Veigel, it was their first meeting as a Hawkesbury City Councillor.
The makeup of the Council consists of four Liberal, one Small Business Party, two Labor, three Independent, one Greens and one Shooters, Fishers and Farmers.
Mayor Conolly said that he is looking forward to seeing many projects come to fruition during his second term as Mayor.
"The Hawkesbury is ready for some major improvements and we already have that in progress for our major town centres as part of the Liveability Project.
"We also have parks being improved in our fire affected areas of Bilpin, Colo Heights and St Albans as part of our ongoing bushfire recovery and many other infrastructure improvements planned. We are about to launch the Hawkesbury Waste Survey for community feedback and ideas about the future of waste management in the Hawkesbury, so we have plenty of projects to kick off for 2022," he said.
"We are also committed to continuing to connect with and support our business community during these challenging times."
Mayor Conolly thanked the Councillors and the community for their ongoing support and said he is looking forward to a bright future for the Hawkesbury.
His term as Mayor will be from 2022-2024.
Hawkesbury City Council's newly elected Councillors are:
Mayor - Patrick Conolly - Liberal Party
Deputy Mayor - Barry Calvert - Australian Labor Party
Shane Djuric - Shooters, Fishers and Farmers
Eddie Dogramachi - The Small Business Party
Amanda Kotlash - Australian Labor Party
Mary Lyons-Buckett - Independent
Jill Reardon - Liberal Party
Sarah Richards - Liberal Party
Les Sheather - Independent
Paul Veigel - Liberal Party
Danielle Wheeler - The Greens NSW
Nathan Zamprogno - Independent