Storm season: Get your animal plan ready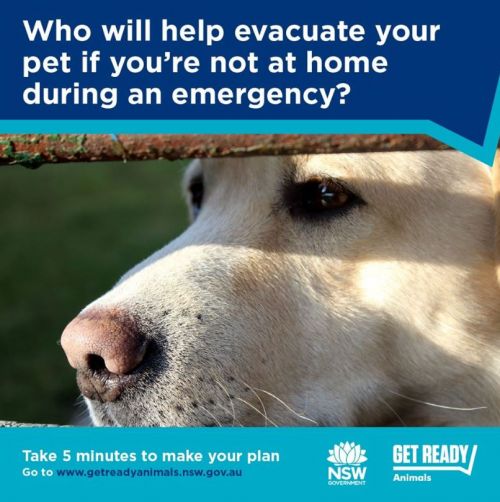 Storm season has started and already the Hawkesbury has had plenty of rain and storms. More storms are expected and the NSW State Emergency Service (NSW SES) is urging us to not only plan for ourselves, but for our animals too.
It means making sure you have secure fencing to prevent animals escaping during storms, making plans to keep small animals inside during a storm, and planning how to transport your animals, including crates and enclosures for your pets, and where to take them in an emergency.
In the face of potential flooding, owners will also need to prioritise moving their livestock to higher ground and away from flood prone areas, so you will need to identify and plan where you will take your livestock.
This is especially the case for residents in the Hawkesbury, with a higher likelihood of flooding if we get more rain. This means it is even more important for all animal owners to have a plan in place.
The NSW SES has volunteers specially trained in large animal rescue and they will always respond when and where they can, but it is important that the owners of large animals do their best to keep them safe. In the event you need assistance for your animals, please call Triple Zero (000).
To make the best plan for your animals now, visit getreadyanimals.nsw.gov.au and for more information about preparing for storms and floods in the Hawkesbury-Nepean Valley, as well as recovery, visit ses.nsw.gov.au
Council's Hawkesbury Disaster and Emergency Dashboard also provides useful links for before, during and after a disaster or emergency. You can use the Dashboard links to find information to prepare for storms, floods, bushfires and more at disaster.hawkesbury.nsw.gov.au The Dashboard is proudly funded by the NSW Government in association with Local Government NSW.