Be tempted at Savour the Flavour Hawkesbury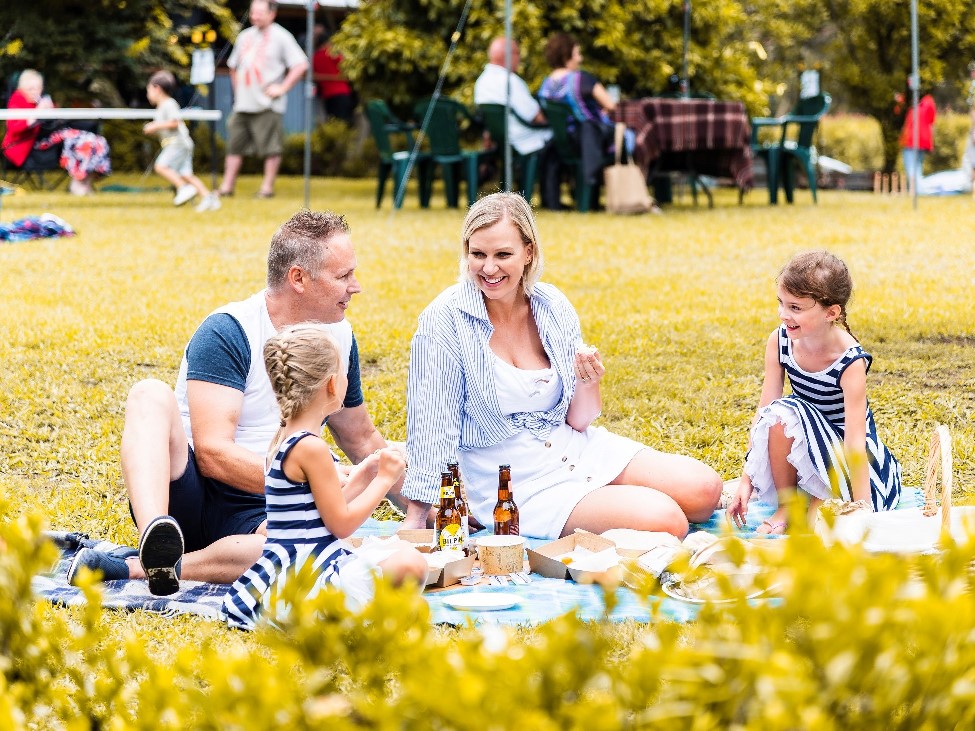 Get your taste buds ready! Hawkesbury City Council is launching a brand new event in the heart of Richmond at Richmond Park on Saturday, 15 October 2022 called Savour the Flavour Hawkesbury.
The new food and beverage event will celebrate the Hawkesbury's past and present as the original 'food bowl' of Sydney. Visitors and locals alike will have the chance to sample and purchase delicious food, produce and beverages from local farmers and businesses. There will also be live cooking demonstrations from Kurrajong Kitchen, Copperstone Restaurant and Karu Distillery, as well as live entertainment.
The Hawkesbury Regional Gallery will also be hosting Leonardo De Vino art workshops. Sip on a glass of wine, cider or gin while you are led by an artist in painting a masterpiece. Tickets for the workshops, which include includes wine, light refreshments and art supplies will be released in September. Keep an eye out for more details at www.discoverthehawkesbury.com.au/discover/savourtheflavour
Savour the Flavour glasses are now available to purchase at the Hawkesbury Visitor Information Centre, 328 Hawkesbury Valley Way, Richmond. Buy the souvenir glass for a discounted price of $5 before the event and go into the running to win a Crowne Plaza Hawkesbury Valley $395 gift voucher. One entry per purchase. Souvenir glasses will also be available at the event.
The Mayor of Hawkesbury, Councillor Patrick Conolly is encouraging everyone to come along.
"The Hawkesbury produces some of Australia's best fresh food and produce and plays a critical role in feeding Sydney and beyond," Mayor Conolly said.
"I know so many of our famers and businesses have been affected by the floods in 2022 but we hope this event will help our community by showcasing the Hawkesbury and our wonderful local food and produce.
"This is an excellent opportunity for locals and visitors to discover the amazing food and beverages our region has to offer. The event will be great for our local shops, cafes and restaurants by drawing people into the area and boosting our local economy."
Council thanks its partners Hawkesbury Harvest, Kurrajong Kitchen, The Royal Richmond Hotel, Crowne Plaza Hawkesbury Valley and The Richmond Good Food Markets for supporting this exciting new event. Savour the Flavour Hawkesbury is also being assisted by a $30,000 Regional Tourism Bushfire grant and a $6,500 grant from the NSW Government's Destination Sydney Surrounds North.
Plan your day or weekend trip at www.discoverthehawkesbury.com.au
See the Savour the Flavour video Hawkesbury at youtube.com/c/HawkesburyCityCouncil
Hawkesbury based primary producers can apply to be a stallholder at www.discoverthehawkesbury.com.au/discover/savourtheflavour/savourtheflavourhawkesbury-market-stallholder-application
For event updates, see www.hawkesbury.nsw.gov.au and www.facebook.com/hawkesburyevents