Council welcomes State funding for Fernadell Park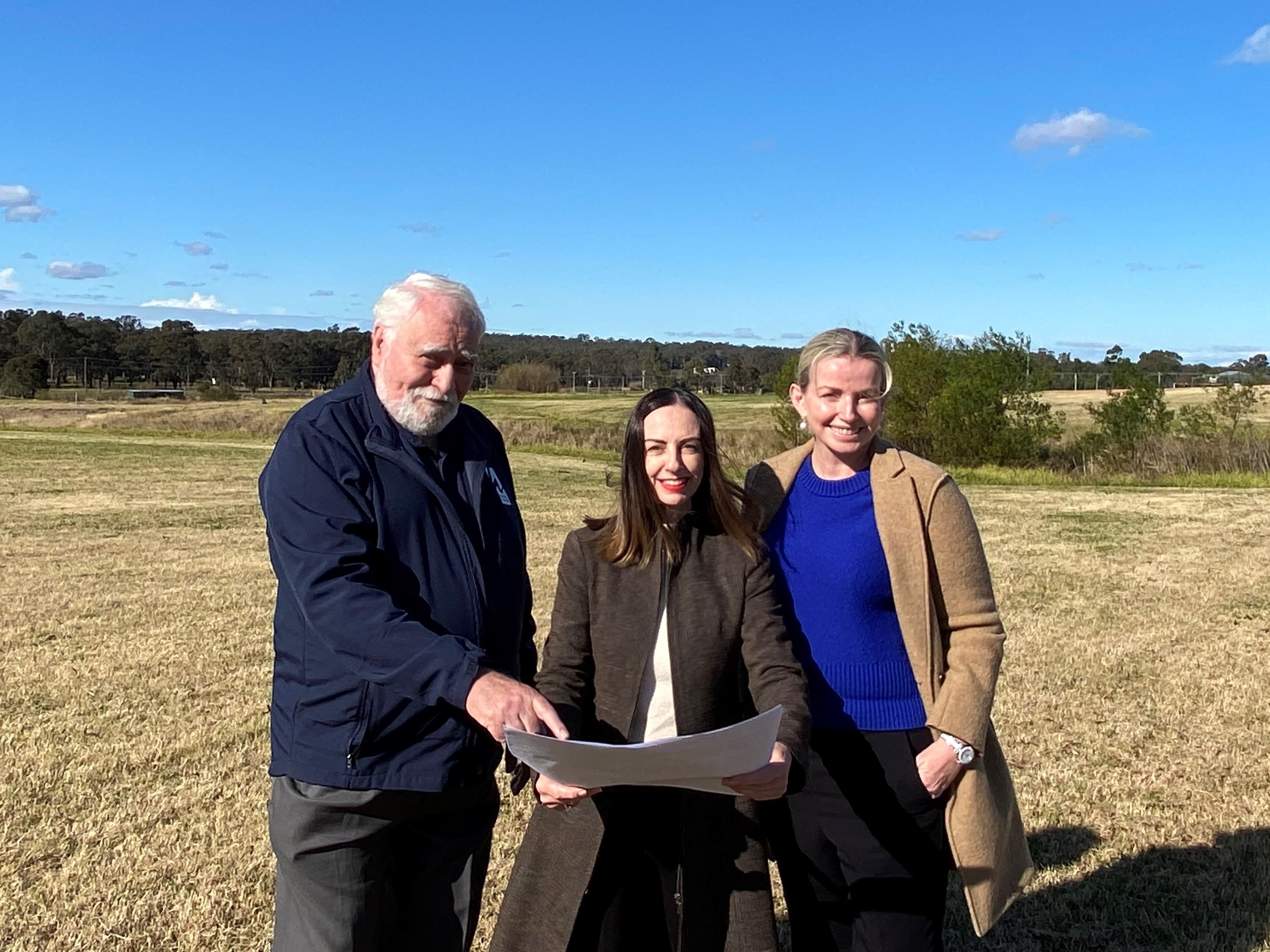 Hawkesbury City Council has welcomed a substantial funding commitment from the NSW Government to build a new sporting and community hub at Fernadell Park in Pitt Town.
Deputy Mayor Barry Calvert and Hawkesbury State MP Robyn Preston jointly announced Council's successful $3.3 million Multi-Sport Community Facility funding application. Council will contribute an additional $1.68 million, which will enable Council to build Stage 1 of the approximately $11 million project.
Fernadell Park will be an exciting inclusion to the growing village of Pitt Town and a must-visit park in the Hawkesbury," Councillor Calvert said.
"This funding will mean local families will have access to high quality sporting and recreational facilities a lot sooner. We're very excited to be partnering with the NSW Government to deliver Fernadell Park to the people of Pitt Town and beyond."
State Member for Hawkesbury, Robyn Preston MP said the grant would provide more modern, inclusive and accessible facilities in the region.
"Playing sport with your local team is a quintessential part of the Hawkesbury lifestyle," Ms Preston said.
"This funding will modernise facilities for local clubs, associations and councils, and enable more local residents to enjoy the benefits of sport and active recreation."
The funding will enable the construction of:
Sporting fields that can be configured to accommodate winter and summer sports, cricket nets, three multi-use courts, irrigation and lighting
Ancillary facilities including sports amenities building, paths, landscaping, fencing and terraced spectator seating.
Council is in the final stages of completing its Masterplan for Fernadell Park, following community consultation in May 2021 and May 2022. When completed, Fernadell Park will include:
New multi-purpose fields for football and cricket
Multi-use sports courts
Sports lighting
Provision for off street parking
Accessible toilets and change rooms suitable for female and male players
Kiosk/equipment storage
Integrated community space and public accessible toilets
District level inclusive play space
Shelters, barbeque amenities, and associated items
Outdoor fitness equipment
Youth facility
Integrated Community Centre, to allow for the provision of multiple community resources.