Emergency Ready Week 2022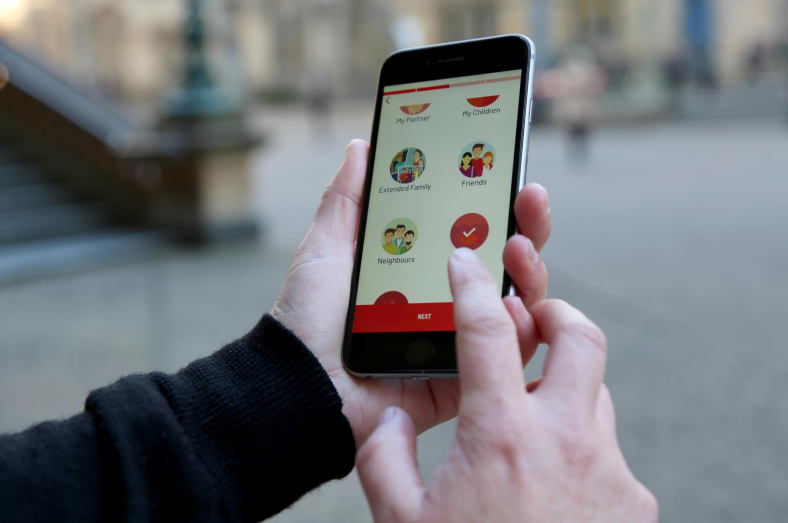 The Hawkesbury community has experience with bushfires, floods, storms, the pandemic, heatwaves, power blackouts and other emergencies but we still need to make sure we are ready for future emergencies.
Emergency Ready Week will be held from Monday, 19 September to Sunday, 25 September 2022.
What you can do:
1. Download the Get Prepared app at getprepared.app.link/Hawkesbury_City_Council – get ready to make an emergency plan for your household to protect what matters most with the Get Prepared App for IOS and Android. You can also download a paper version at rediplan-lite-interactive.pdf (redcross.org.au)
2. Work through your plan and share it – establish your network of support with your three key contacts. Share your plan with the people you know and can ask for help in an emergency. Make sure your current emergency plan is always available and easy to share with anyone you're connected with.
3. Download and use the survival kit checklist – Make a plan using the simple checklists get-packing.pdf (redcross.org.au) to help you complete the important actions that make you prepared for emergencies.
The Get Prepared app will take you through four simple steps to be better prepared for any emergency:
1. Get in the know: about your risks, where to get information, and how to manage stress
2. Get connected: by identifying emergency contacts, meeting places, and people who can help
3. Get organised: with important documents, medical information, insurance and pet plans
4. Get packing: with a list to help you survive and personal items that are important to you.
Bookmark the Hawkesbury Disaster and Emergency Dashboard
See https://disaster.hawkesbury.nsw.gov.au or go to Council's website hawkesbury.nsw.gov.au and click on the Emergencies tab. The dashboard provides updates on road conditions, weather warnings, fire incidents, power outages, flood alerts, bush fire alerts and school closures.
Get ready for summer in five simple steps:
1. Know your risk - think about the area you're in and the types of disasters that could affect you
2. Plan now - sit down and talk with your family and plan for what you will do if a disaster affects your area
3. Get your home ready - prepare your home by doing general home maintenance and checking your insurance coverage
4. Be aware - find out how to prepare, what to do if there is a disaster in your area and connect with NSW emergency services to stay informed
5. Look out for each other - share information with your family, friends, neighbours, and those who may need assistance.
6. Remember your pets - see 10 top tips from the RSPCA NSW to help keep your pets cool https://bit.ly/2QzoOR2
Bushfire
The annual Get Ready weekend will be held across NSW by the NSW Rural Fire Service on Saturday, 17 and Sunday, 18 September. To find out more about preparing your home and property for bushfire, visit rfs.nsw.gov.au/news-and-media/getready and develop a fire plan via this link myfireplan.com.au
High flood risk
The Hawkesbury-Nepean Valley is a high flood risk region. With near full dams and wetter catchments, there is a higher risk of flooding with each rain event. Check your flood risk and find out how to prepare for future floods at myfloodrisk.nsw.gov.au
Find out about preparing for other hazards at https://resilience.nsw.gov.au/prepare.html
Make a plan for your animals Get Ready Animals | NSW State Emergency Service
Storms
Preparing now can help reduce damage caused by severe storms. See the simple things that you can do to prepare your home at ses.nsw.gov.au/storm-resources/before-a-storm/prepare-your-home
Extreme heat
Along with preparing for bushfires and floods, the Hawkesbury is subject to extreme heat, which can pose a serious risk to health and wellbeing. It is important to prepare well ahead of a heatwave.
During heatwaves everyone is at risk of heat-related illness, however, some people are at higher risk. See the tips from NSW Health on how to stay safe during the extreme heat conditions https://bit.ly/36DfiBN
To help stay cool, you can install curtains or blinds to block out sun and heat when needed; shade your windows, especially west-facing windows, with a tree or with blockout screens; check that your fans and air-conditioners are working. Council also has an extreme heat policy for its facilities during heatwaves, subject to facilities being open.
Help our local wildlife on extreme heat days by placing water containers in the shade for them. WIRES www.wires.org.au
Other links
See NSW health updates and advice at nsw.gov.au/covid-19
See the Bureau of Meteorology's Heatwave Service map for heatwave predictions at bom.gov.au/australia/heatwave
ABC Emergency brings warnings and coverage of emergencies to one place before, during and after times of crisis and disaster. Read more at abc.net.au/emergency